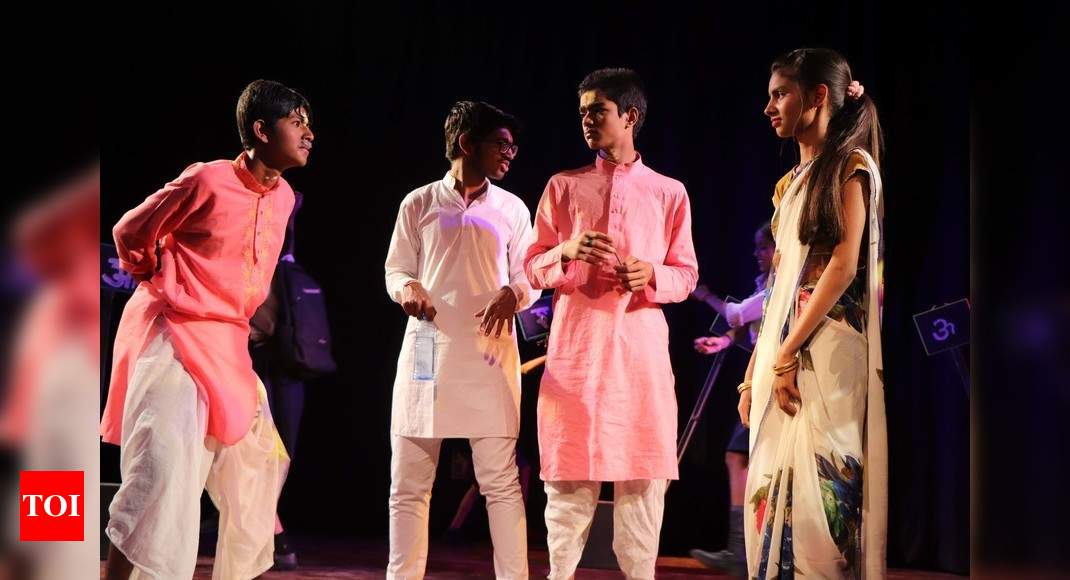 theater festival aims to educate children in acting and scriptwriting | Events Film News
A four-day theater festival, organized by a city-based NGO, concluded today. The children performed plays based on scripts written by senior students associated with the organization. A total of 10 plays on various subjects were staged at the festival.
This feature was organized with the aim of teaching children the basics of acting and scriptwriting. Suman Kumar, member of the organization, said: "The children behaved very well and exceeded our expectations. We guided the older students to write the scripts based on fictional stories that most children enjoy. Each day the event started at 9:30 a.m. and ended at 4:30 p.m.
On the first day, a play about Vikram and Betaal was staged. Dhruv Bhushan, an 11-year-old artist, said: "I loved performing this piece because it fascinates most children. We have been training for this performance for the past 15 days. We are happy with our presentation and hope that we will do even better in other games. Like-minded Aayush Raj, a 12-year-old participant, said, "I was at a theater festival for the first time. My experience was amazing and I loved playing on stage. Of course, we practiced a lot, but it was also a lot of fun.

Students who did not participate enjoyed the plays as viewers. Sakshi, a 12-year-old student, said, "I didn't participate but watched all the plays that were staged. I liked the concept of the pieces Andher Nagri and Bandar Aur Magarmach. I will make sure to participate in similar programs of our institute.