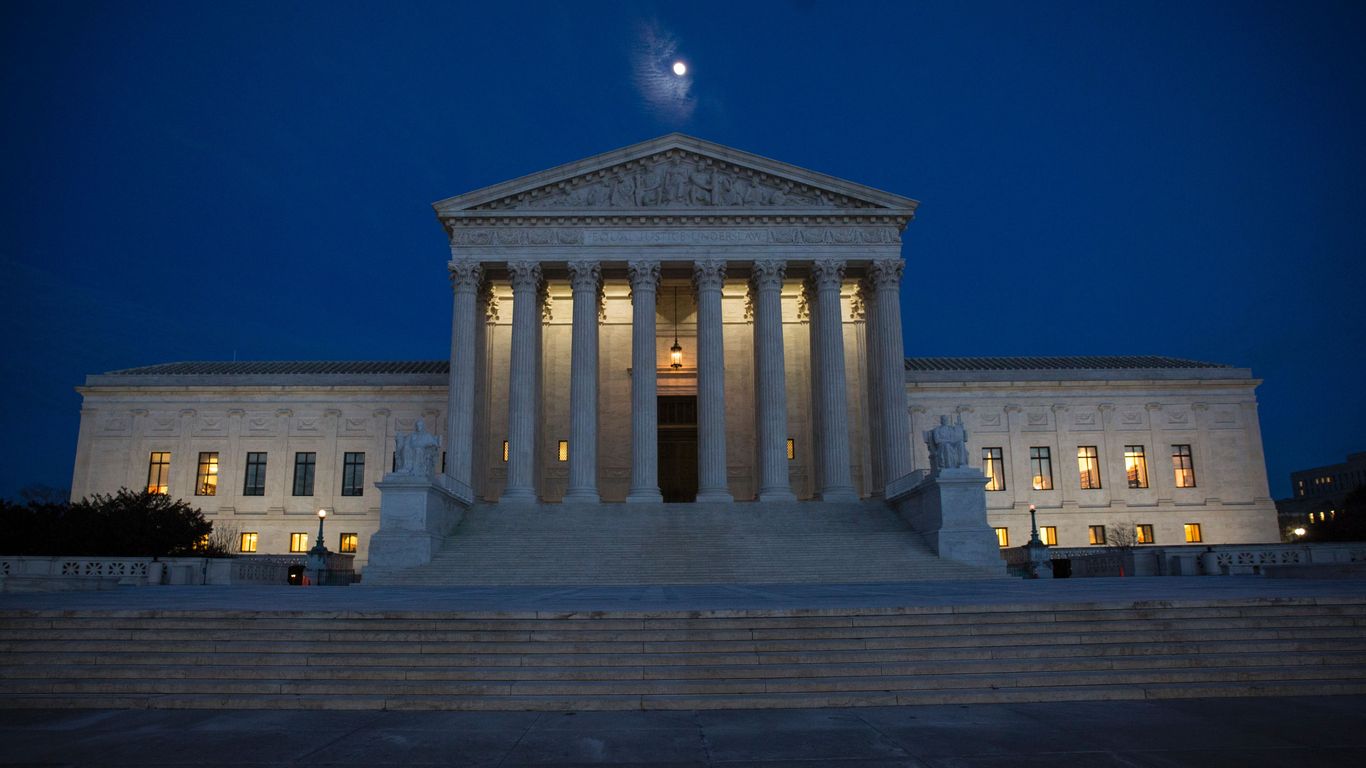 Abortion, religion and gun rights on the agenda as Supreme Court begins new term
The Supreme Court begins a new nine-month term Monday, with major cases on Abortion, religion and gun rights to the role.
Driving the news: It will be the first in-person session with most of the judges since the pandemic forced proceedings virtually last year. Judge Brett Kavanaugh, who on Thursday tested positive for COVID-19 but has no symptoms, will participate remotely this week, the court noted Friday.
Here's a look at some of the most important cases the court will hear:
Dobbs v. Jackson Women's Health Organization: In one of the most anticipated cases of this term, the Supreme Court will overturn Mississippi's ban on most abortions after 15 weeks. The ban is a direct challenge to the landmark Roe v. Wade of 1973, which legalized abortion nationwide.
Judges are expected to hear the case in December.
The case could have major implications across the country. A dozen states have so-called trigger laws that would ban abortions altogether if Roe is rolled back, per PA.
New York State Rifle and Gun Association, Inc. v. Bruen: In a case that could extend gun rights, the court will hear an NRA-backed challenge to New York's restrictions on people carrying handguns concealed in public, by Reuters.
Pleadings are scheduled to begin on November 3.
Carson vs. Makin: Court is expected to weigh in on religious rights in schools in a case challenging a Maine tuition assistance program that prevents taxpayer dollars from being used to pay for tuition at religious schools, reports Reuters.
Arguments are scheduled to begin on December 8.
United States v. Tsarnaev: The judges will be decide if the death penalty may be reinstated for Boston Marathon Bomber Dzhokhar Tsarnaev.
Tsarnaev and his brother killed three people and injured hundreds more after bombing near the finish line of the 2013 Boston Marathon.
Discussions will begin on October 13.
Federal Election Commission v. Ted Cruz for the Senate: In this case, Sen. Ted Cruz (R-Texas) argues that a federal rule limiting the use of post-election donations to pay off candidates' personal loans violates the First Amendment.
The FEC says the law is designed to prevent the emergence of quid pro quo corruption.
The arguments are scheduled for early 2022, according to Reuters.
What to watch: Decisions on major cases are unlikely to be released until at least spring, AP notes.
Go further: